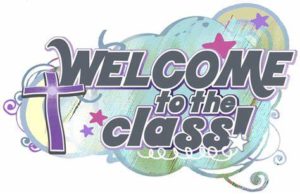 KREW
Kids Receiving Everlasting Wisdom 
(formerly known as Sunday School)
KREW meets on Sundays from 9:30-10:30am from September – May.

At St. Paul Lutheran, children are very important!    We have a Sunday School (KREW) in which children get involved and stay engaged as they discover Bible truths! Jesus used everyday objects and storytelling to teach his disciples.  Our kids learn this way too, as they explore and interact with the games, puppets and small groups about how Jesus works in their lives.
We have class groupings for  3, 4 and 5 year olds; Grades 1 and 2, 3 and 4,  5 and 6, 7 and 8 and High School. Children learn about  God's love for them, with meaningful Bible lessons for their age group.   
Bring your children any Sunday from September – May!   It is our prayer that they will be so excited about coming, that they can't help but share Jesus with others and invite their friends to come with them to church.
KREW meets September through May.  Enter through the parking lot of the Education building and go down the stairs to KREW!   Bring your child(ren) every Sunday!   For more information, please call KREW – co-directors:  Cindy Green 693-7044 or Laurie Dreier 692-3255.