Bible On Trial Study: Beyond a Reasonable Doubt begins the week of May 8, 2022 and continues for the weeks of May 15, 22 and June 5. There are no studies the week of Memorial Day (May 29 and June 1). 

In this study, the case is made that the Scriptures are authentic, dependable, God-inspired and worthy-not only of our full attention but of our complete faith. Attorney Craig Parton leads the viewer through relevant points that comprise this important discussion. He asks, "Is this book, the Bible, and its contents-reliable?"

This question has been fiercely debated for centuries-and rightly so. If the Bible is not worthy of our faith, if it is riddled with errors, if it is full of inconsistent and false information, then knowing that up front is vital in forming a decision about it. If, on the other hand, the Bible stands up to critical scrutiny and academic investigation, if it shows itself to be a trustworthy record of historical events and God's dealing with man, then its all-inclusive promise to sinners of salvation through the blood of Jesus Christ makes it the world's most important book.

Studies meet on Sundays at 9:30am and Wednesdays at 11:00am.

Please join us as often as you are able!

Thy Word is a Lamp unto my feet and a light unto my path. Psalm 119:105
God's word is always there to strengthen, comfort and instruct us.  
In God's word we learn that we have a God who never changes
and who sent his son Jesus to be our savior.
         Bible studies meet on Sundays at 9:30am and Wednesdays at 11:00am (no Monday evening studies).
+Thy Word is a Lamp unto my feet. Psalm 119:105+
More Bible studies: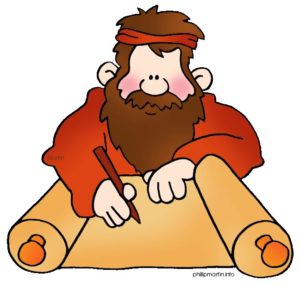 FRIDAY MORNING BIBLE STUDY (this study will resume on Friday, May 6) – meets every Friday at 8:30am in the Bible study room. This group is studying the books of Haggai, Zechariah and Malachi. At the end of class each week you may walk in the gym for exercise if you desire.
Women of Faith Study, meets 1st and 3rd Tuesdays in The Conference Room at 9:00am This group will continue their study "Mirror Mirror." The lessons in this study focus on looking at ourselves as God, our Creator and Redeemer, see us. God sees us through the filter of the cross, in the reflection of His Son, with the eyes of love. This Bible study will encourage you to see yourself this way, too. 
Tuesday evening Womens' Bible study, meets 2nd and 4th Tuesdays at 7:00pm in The Gathering Place.
Our current study is "I second that emotion – Untangling our zany feelings" by Patsy Clairmont. I Second That Emotion pulls some of our emotions out to examine them individually. Think of this book, study guide, and DVD as a spa – a place to be refreshed, revived, and even repaired a little. Don't allow life to push your emotional buttons till you have an emotional meltdown. Instead, let God help you get untangled.