Thy Word is a Lamp unto my feet and a light unto my path. Psalm 119:105
God's word is always there to strengthen, comfort and instruct us.  
In God's word we learn that we have a God who never changes
and who sent his son Jesus to be our savior.
Set Sail on an Extraordinary Bible Story Adventure!  All ages welcome!
Dates:
 Sun. Sept. 12 or Wed. Sept. 15 (Part 1) AND Sun. Sept. 19 or Wed. Sept. 22 (Part 2)
Times: Sundays from 9:30am through 10:30am OR Wednesdays from 11:00am through 12:00pm
Place: St. Paul Lutheran Church Upper Fellowship Hall
            To begin the fall season of Adult Bible Study and KREW (Sunday School) everyone is invited to gather for a special licensed showing of Sight and Sound Theater's production of "NOAH"  on the BIG SCREEN!! We will show one half of "NOAH" the first week and the other half the 2nd week. 
            Sight and Sound Theater produces amazing musical plays of Bible stories at their theaters in Lancaster PA and Branson MO.  This is a great opportunity to witness one of their most well-known productions "NOAH". We will see the story of "NOAH" with fresh eyes in this classic account of how God rescued Noah and gave his people a message of hope.
******************************************
ADULT BIBLE STUDY begins the week of September 26 and meets weekly on Sundays at 9:20am, Mondays at 8:00pm and Wednesdays at 11:00am.
40 Days in the Word Bible study begins Sunday, September 26 and continues through week of October 31.
The Bible is the source for learning about God's plan for our lives and growing in the Christian faith. 40 days in the Word gives you 6 easy-to-learn methods that will revolutionize your devotional life. This is for all of us — the "beginner Christian" to those who have studied the Bible for their entire life. Please plan to set aside these 6 weeks for this life-changing study!
+Thy Word is a Lamp unto my feet. Psalm 119:105+
More Bible studies: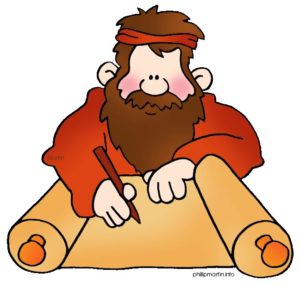 FRIDAY MORNING BIBLE STUDY – meets every Friday at 8:30am in the Bible study room. This group is studying 1,2,3, John. At the end of class each week you may walk in the gym for exercise if you desire.
Women of Faith Study,meets 1st and 3rd Tuesdays in The Conference Room at 9:00am, resumes on Tuesday. September 21 at 9:00am. This group will continue their study "Mirror Mirror." The lessons in this study focus on looking at ourselves as God, our Creator and Redeemer, see us. God sees us through the filter of the cross, in the reflection of His Son, with the eyes of love. This Bible study will encourage you to see yourself this way, too.
Tuesday evening Womens' Bible study, meets 2nd and 4th Tuesdays at 7:00pm in The Gathering Place. They are continuing their study, "Experiencing Contagious Joy." In this study, you will explore what Scripture has to say about our true source of joy, giving thanks in all circumstances, and having a joy that is truly radiant. You will discover what the Bible says about joy being our strength and how we enter into joy each day